Floating Contact Form Portlet
Back Expanding scope: Using sea to ship flowers
The worldwide flower market is large and increasing, since global trade started in the Netherlands 200 years ago. This should come as no surprise. We all love flowers. They make life more colourful. To be able to offer all kinds of flowers all year round to your customer, it is necessary to import and export them.
Customer:
From floriculture
Industry:
Floral industry
Solution:
Sea freight as cold chain end-to-end option
---
Facts:
Successful less-than-container load (LCL) sea freight shipments under controlled temperature
Flowers in perfect condition, 24/7 monitored
Good teamwork between origin and destination
---
Most flowers are shipped through air, for faster deliveries. Sea freight is often still underestimated when it comes to transporting flowers. However, if successfully developed, transporting cut flowers by sea can be a meaningful addition to make your supply chain greener and more competitive.
One of our latest successful projects was the transport of flowers in reefer containers. We received a request to take care of a complicated part load flower business by sea freight. Among other flowers, our customer shipped Dianthus Caryophyllus (carnations), roses, and Alstroemeria (Inca lilies). The flowers were to be transported from Kenya to Rotterdam in the Netherlands. Parts of the flowers were also to be distributed to the UK and Germany. Therefore, there were many stopovers before all the flowers reached their destinations. Accordingly, an effective cooperation and coordination between the different locations was particularly important.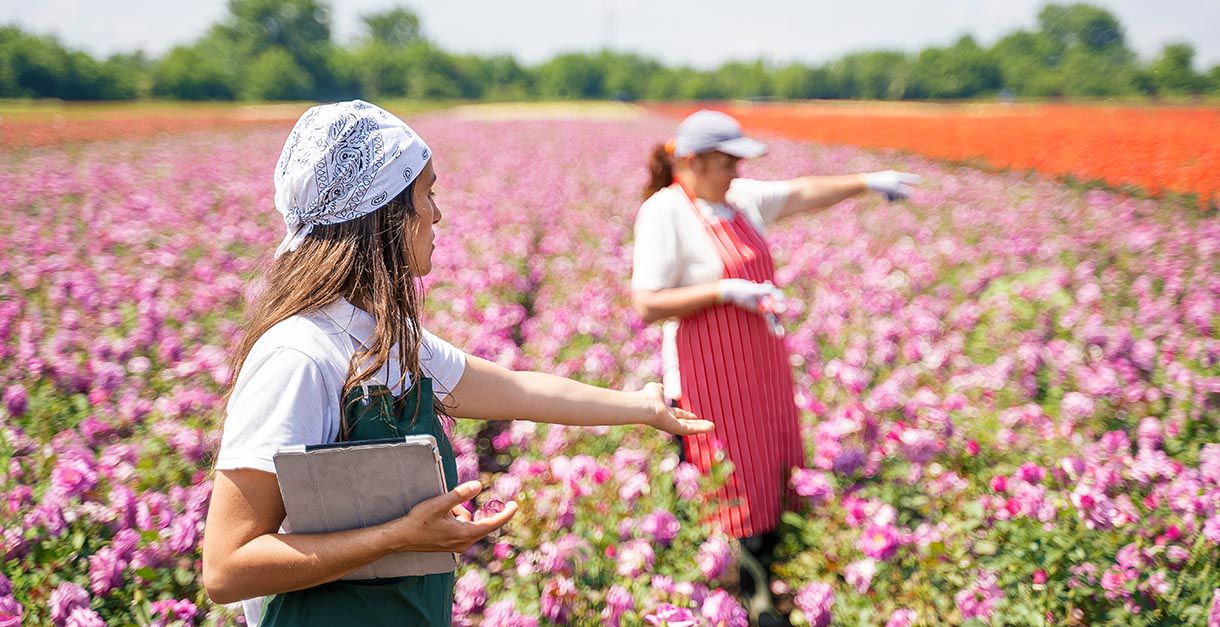 Lean and transparent supply chains
The most important thing while shipping flowers, whether by air or sea, is to maintain product quality throughout the entire supply chain by efficient cold chain management and packaging specifically designed for the transport of the sensitive goods. Ideally, the flowers are immediately cooled down to transport temperature after harvesting. These temperature conditions must be maintained for the flowers throughout the whole journey. This journey via sea can take more than two weeks. So while shipping temperature-controlled goods, such as flowers, you need a reliable logistics partner who can provide seamless cold chain transportation, from origin to destination.
Marc Rooms, Kuehne+Nagel's Global Reefer Technical Manager explains, "We aim for excellence in operation at farms, consolidation and packaging. With our experience in the reefer business, we understand refrigerated transport and ideal temperatures. We offer transport in reefer containers that are monitored around the clock. Temperature control via sensors allows for active intervention in the event of temperature deviations.
Our customer told us that they have the assurance that their shipment is transported in the best possible way. They especially appreciate the possibility to track their shipment via our web-based tool myKN. This way they always know the location of their goods. Together with our customer, we're already planning to ship more containers with flower consignments."
Do you have a similar request?
Then get in touch with us so we can offer you a complete cold chain end-to-end solution. When done right, sea freight can be another effective choice for getting fresh products like flowers to the market safely and efficiently.